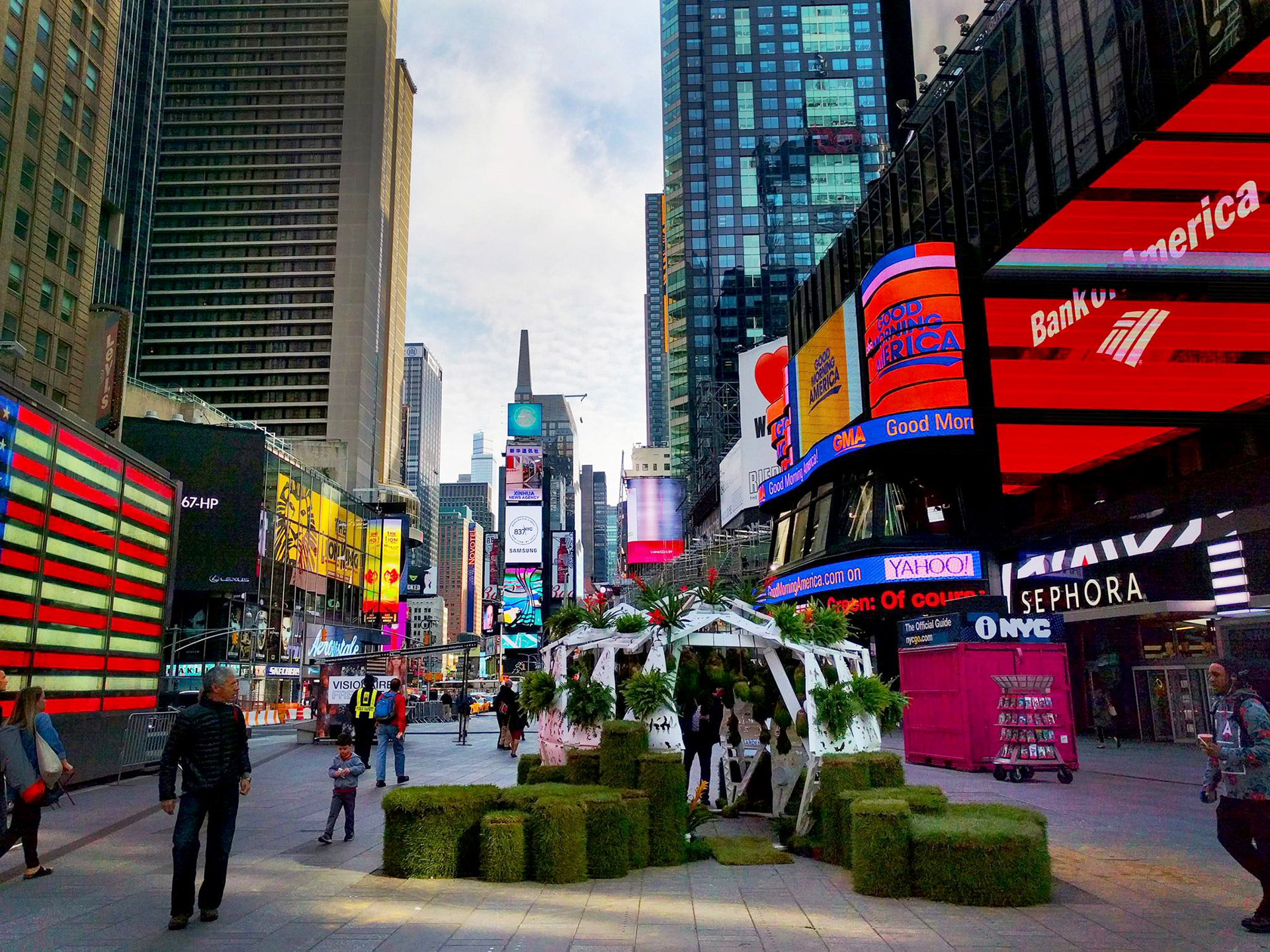 Today's scarcity of public spaces due to rampant privatization leaves little room for truly enjoyable outdoor respites. In order to produce a unique interpretation of future public space, our design group was challenged to explore the dynamic networked relationships between living and non-living elements. While there have been many points of confluence traditionally between the media-based digital realm and the architecture of open space, the specificity of these relationships and how they are embedded in the urban tapestry often remains unrecognized within the discourses of both disciplines. This installation will fuse that relationship and produce an integrated life-sized garden-like artifact.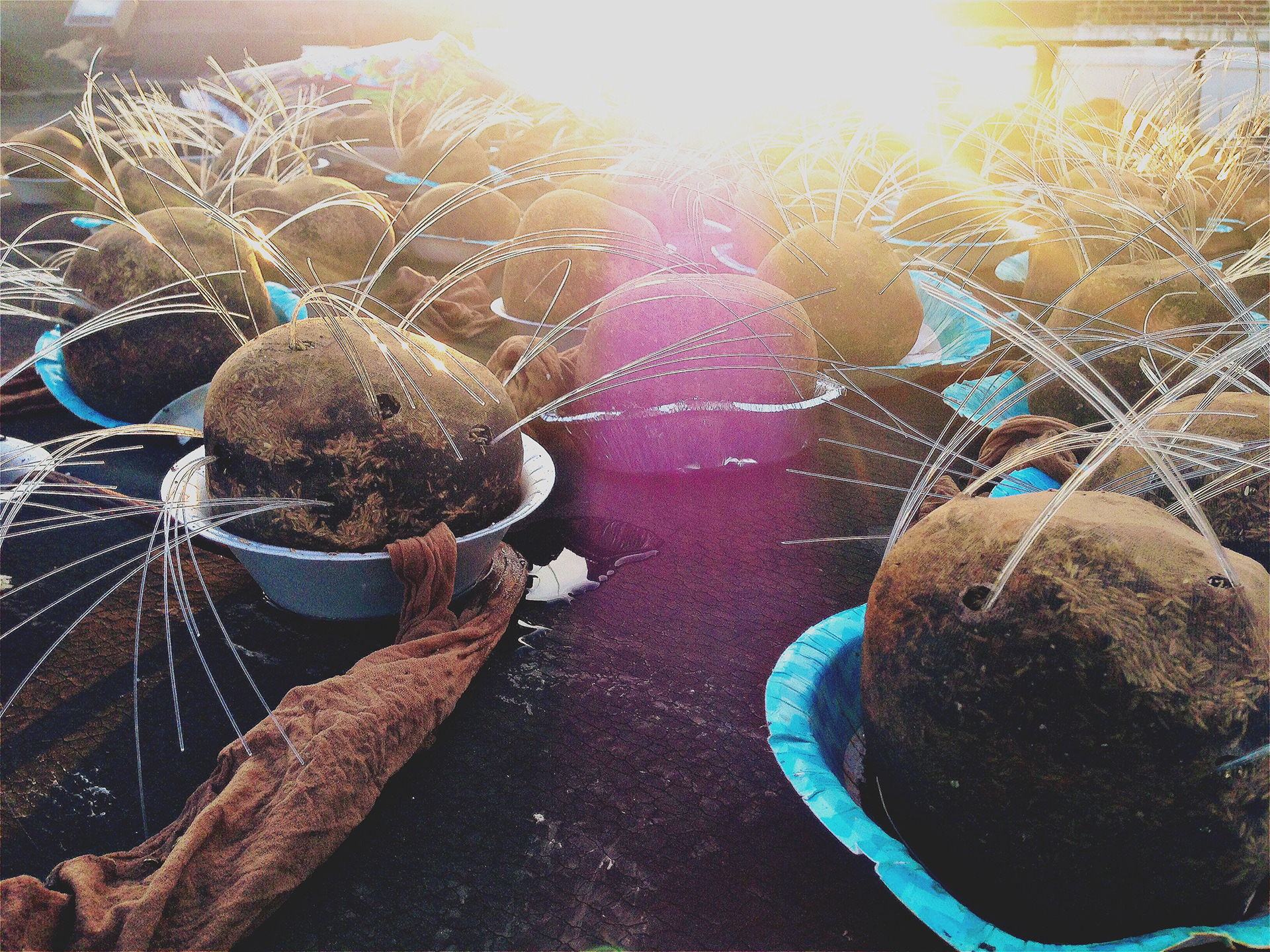 Designed and fabricated by New York University students, this earth bomb features speakers and live sensors among the plants that connect to our URL. The idea is to "re-nature" Times Square so that the public can contemplate new natures within our cities. We invite people to explore soothing living vegetative surfaces and recognize the stark contrast of their hyper-electrified surroundings. The students have designed and built an open central sphere for visitors to circulate through so that they may encounter a microcosm of hanging gardens.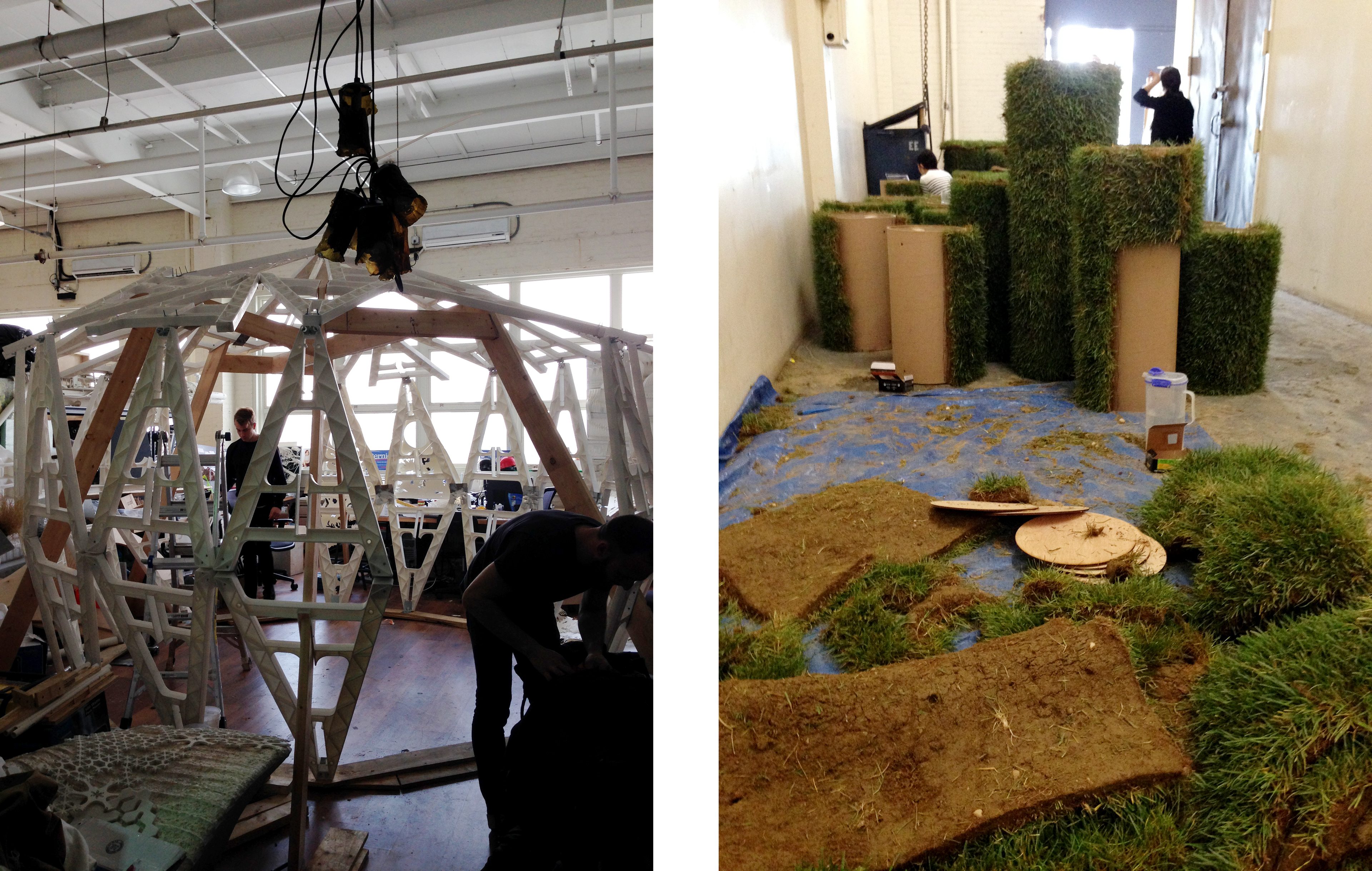 Around the sphere there will be a greenscape of serpentine living benches for rest, gathering, and contemplation. The whole project, start-to-finish, will be erected and removed in a 24 hour period. It will be a place to reimagine Times Square's consumer culture into a truly sumptuous environmental future.
Times Square Electronic Garden
was installed outdoors for public display in Times Square for the NYCXDesign Festival and
Global Design NYU
in May 10 -  May 11 2016.