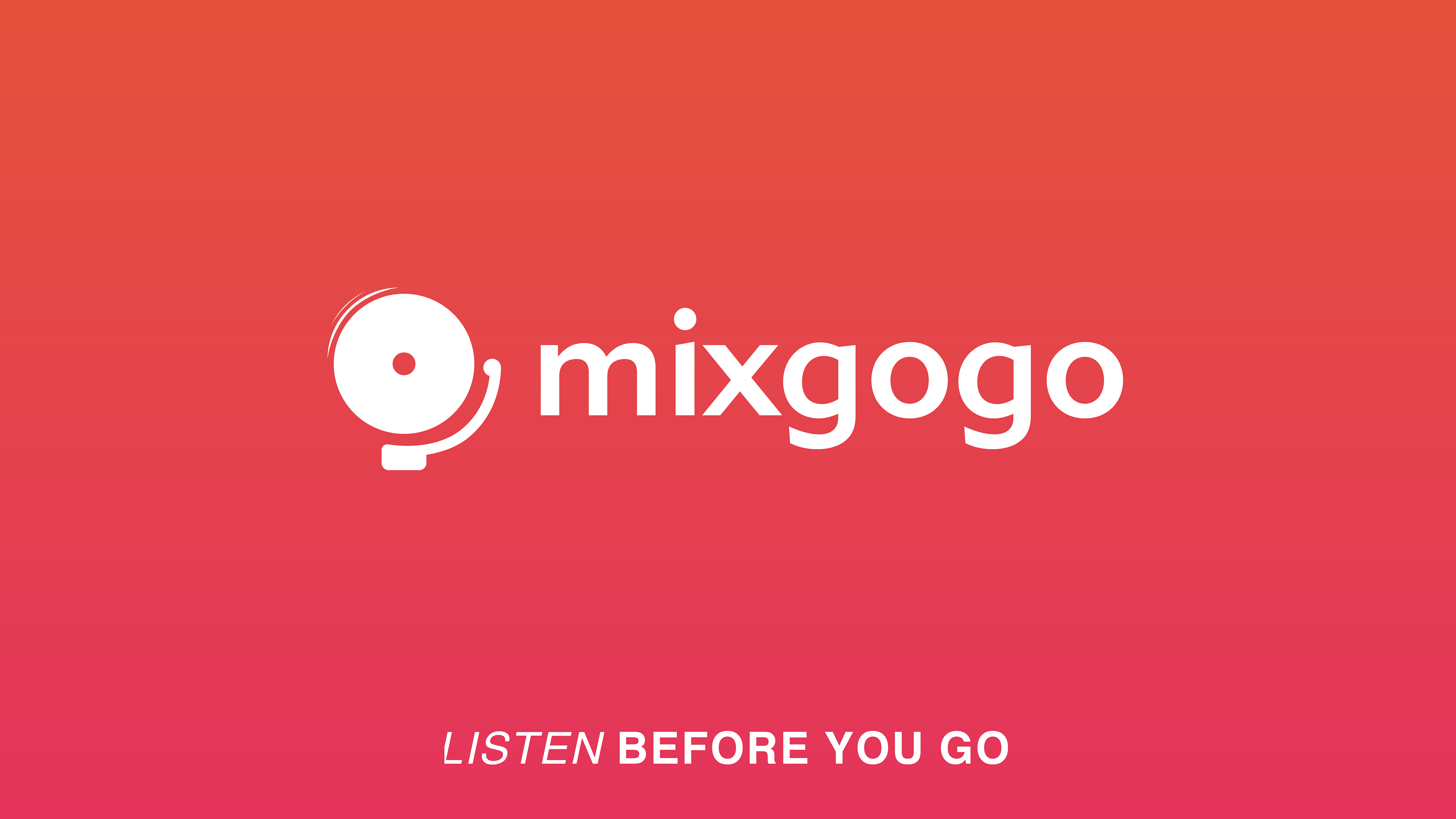 Co-founder / UX/UI
Edson Soares
and I cherish spending nights out together dancing until our feet fall asleep. One day we created Mixgogo, it is a music app/service that allow users to preview the sounds of events happening in the city they live in or are visiting, helping to decide the right party to attend based on the event's sound preview without overcrowding the browser window. Mixgogo reduces the chances of regret on spending money to attend an event at which the user will dislike the music after walking in at the venue. It introduces or builds desire towards music and boost appreciation to the creators (when attending events).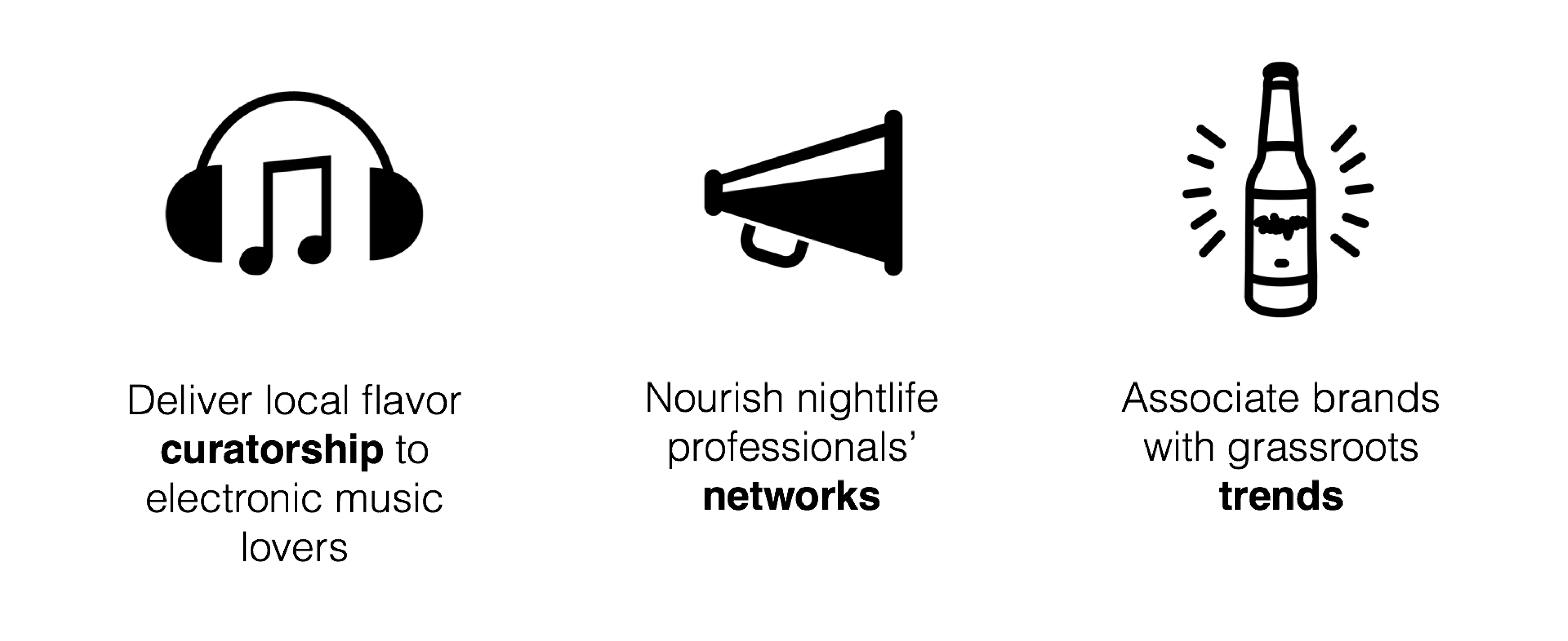 Local events are a spontaneous source of content on the web because they have to promote their attractions. By listing these event's tracks organized by event and location, Mixgogo curates and highlights this content in one seamless media channel that feels part online radio and part recommendations app. Even the more music informed audience will enjoy Mixgogo as it eliminates all the work of going on Google search and streaming services by putting emphasis on the urgency of the "here" and "now".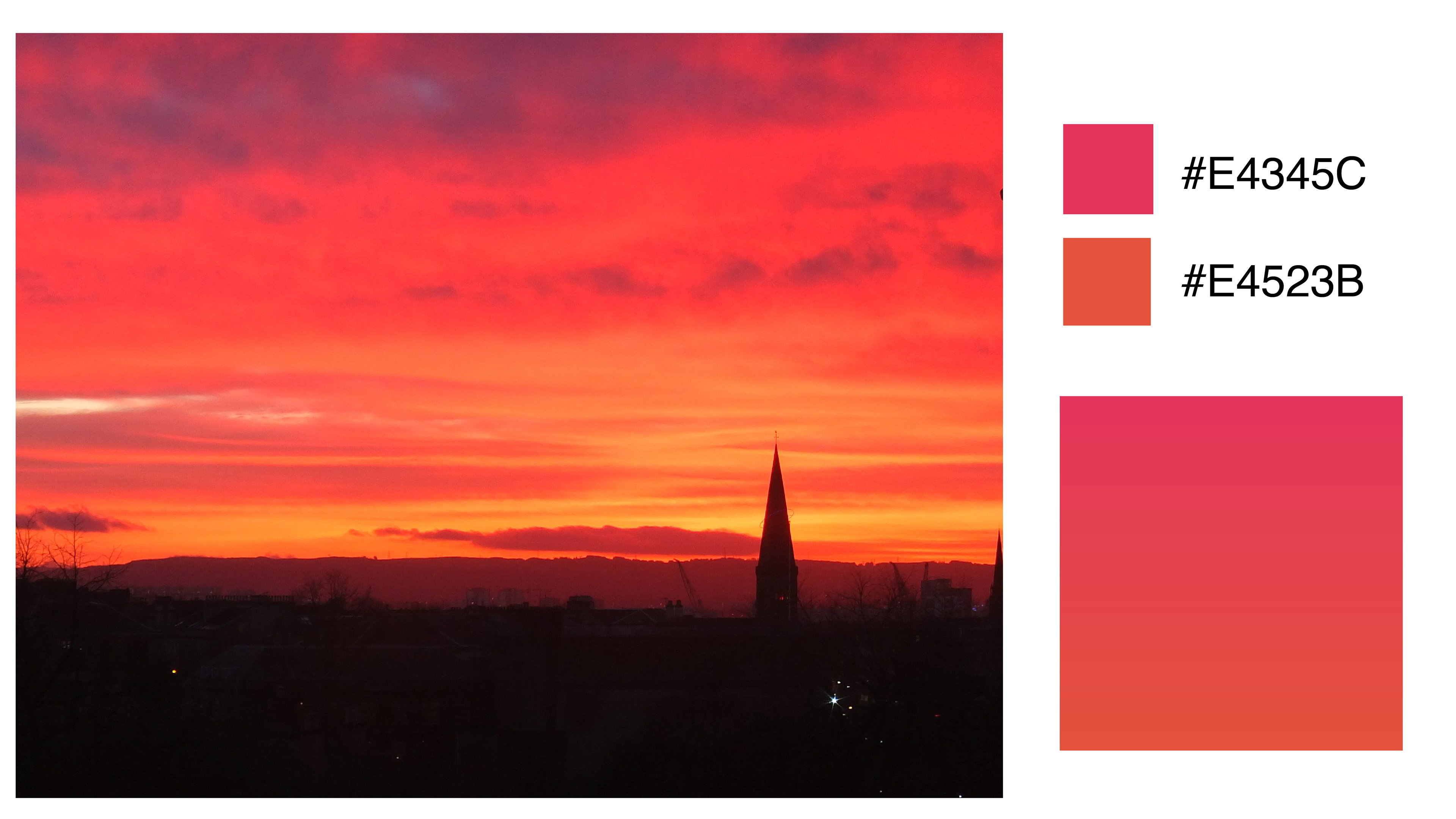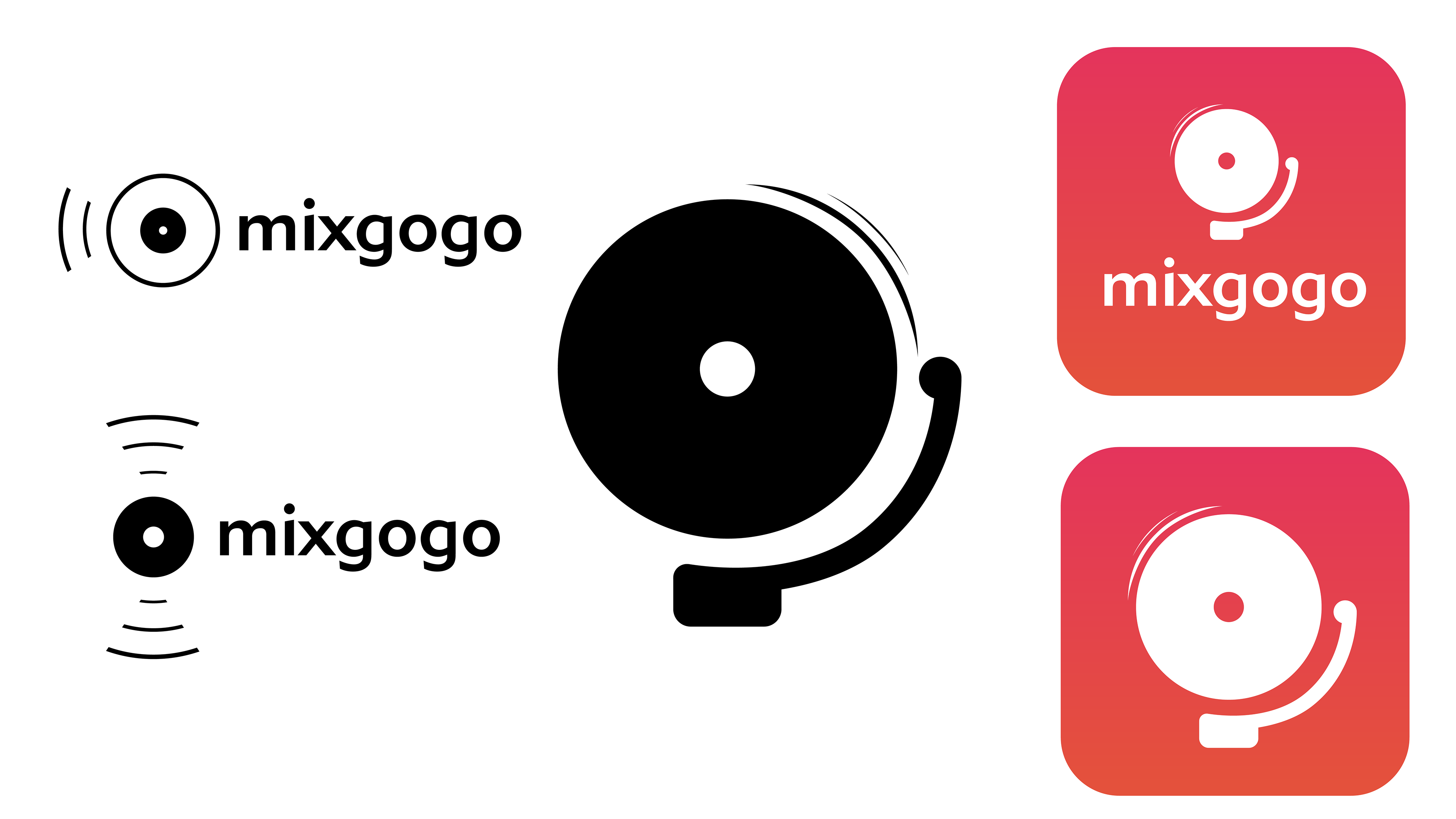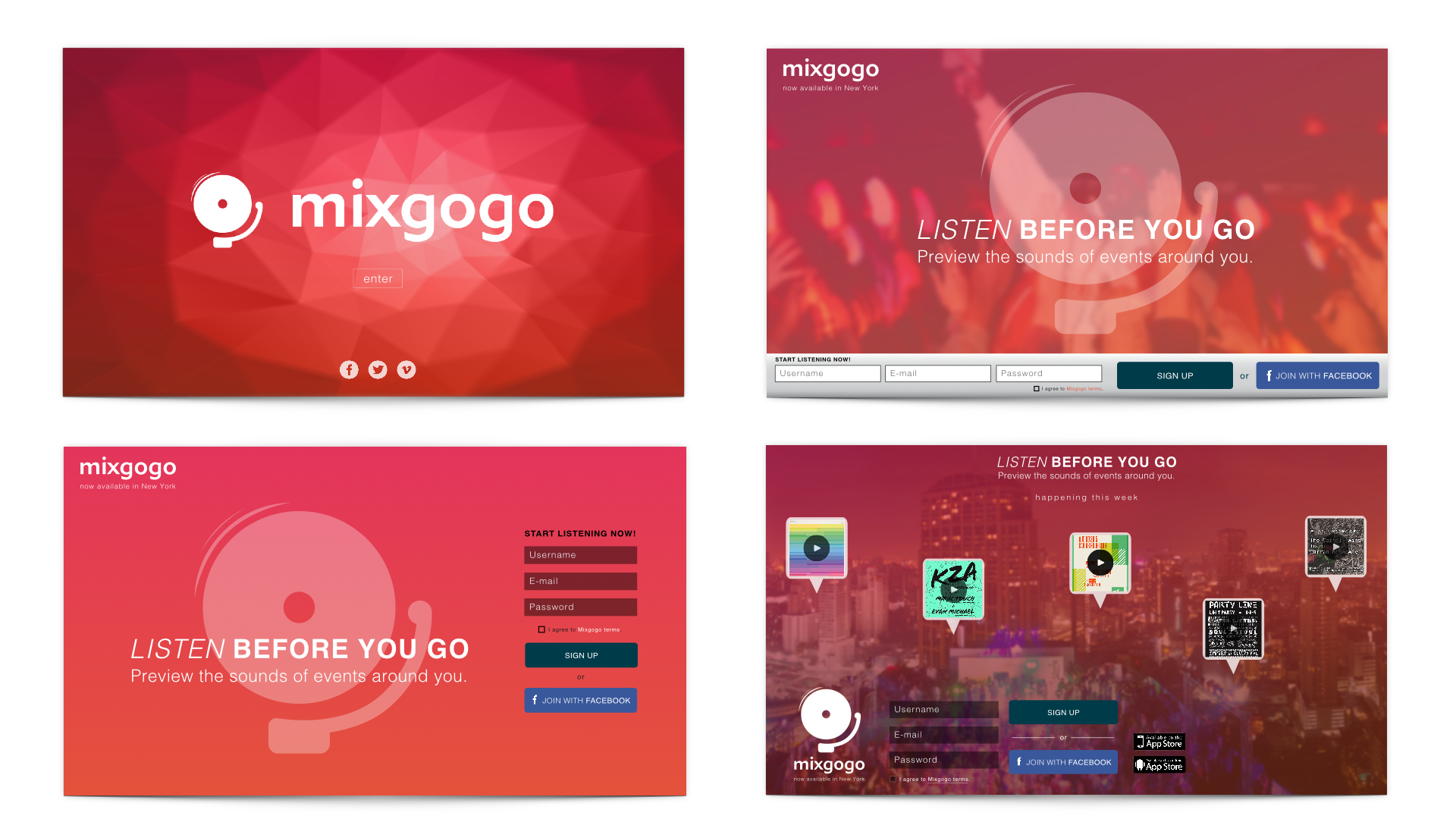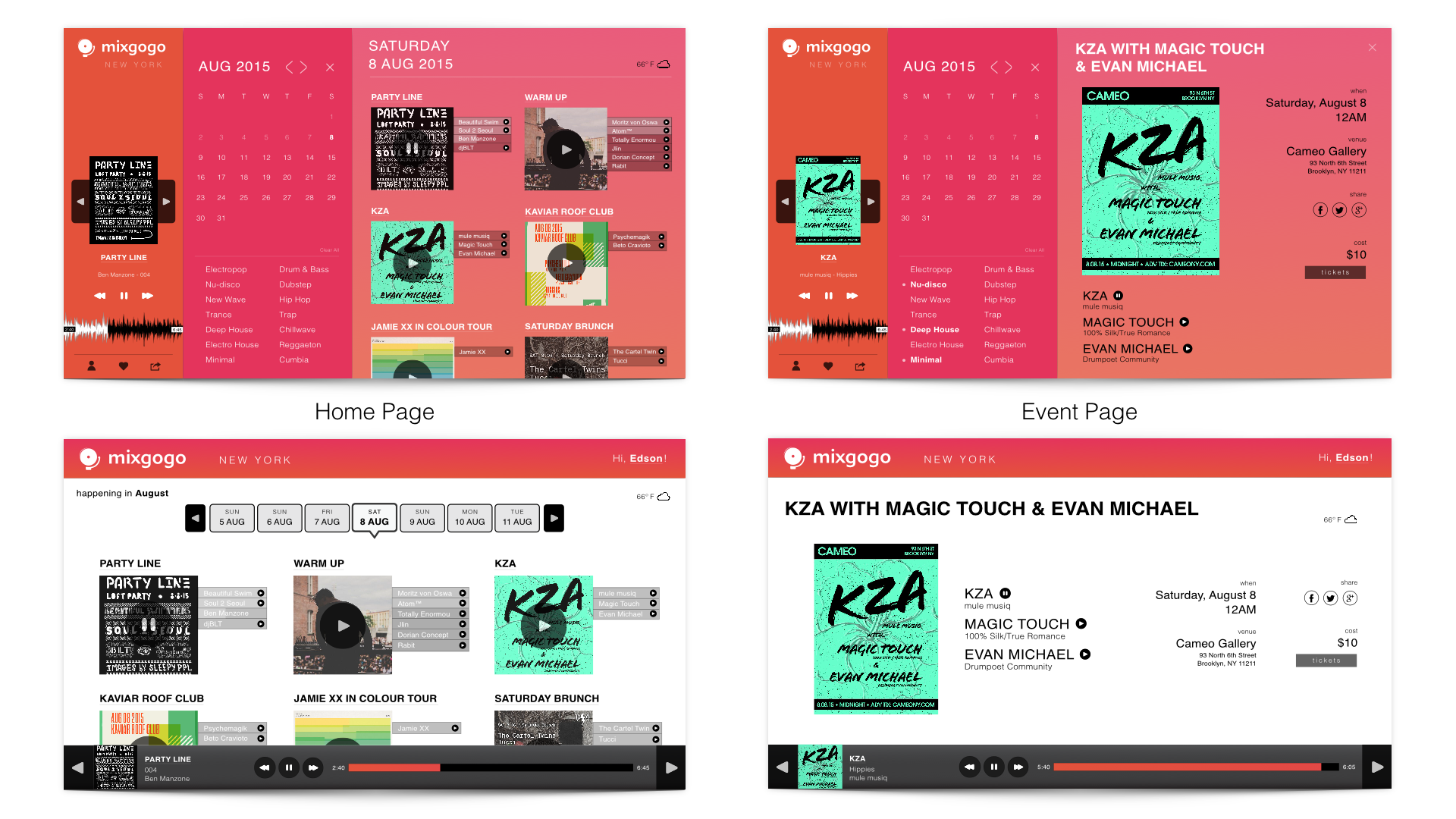 As the users interact with the service and share their music tastes through the onboard experience—and actions like marking favorites and commenting—Mixgogo's algorithm classifies them by tastes, allowing personal recommendations through notifications. These messages will have a few seconds audio preview of a recommended artist playing in convenient venue and time for the user. It's like receiving a music invitation from a friend.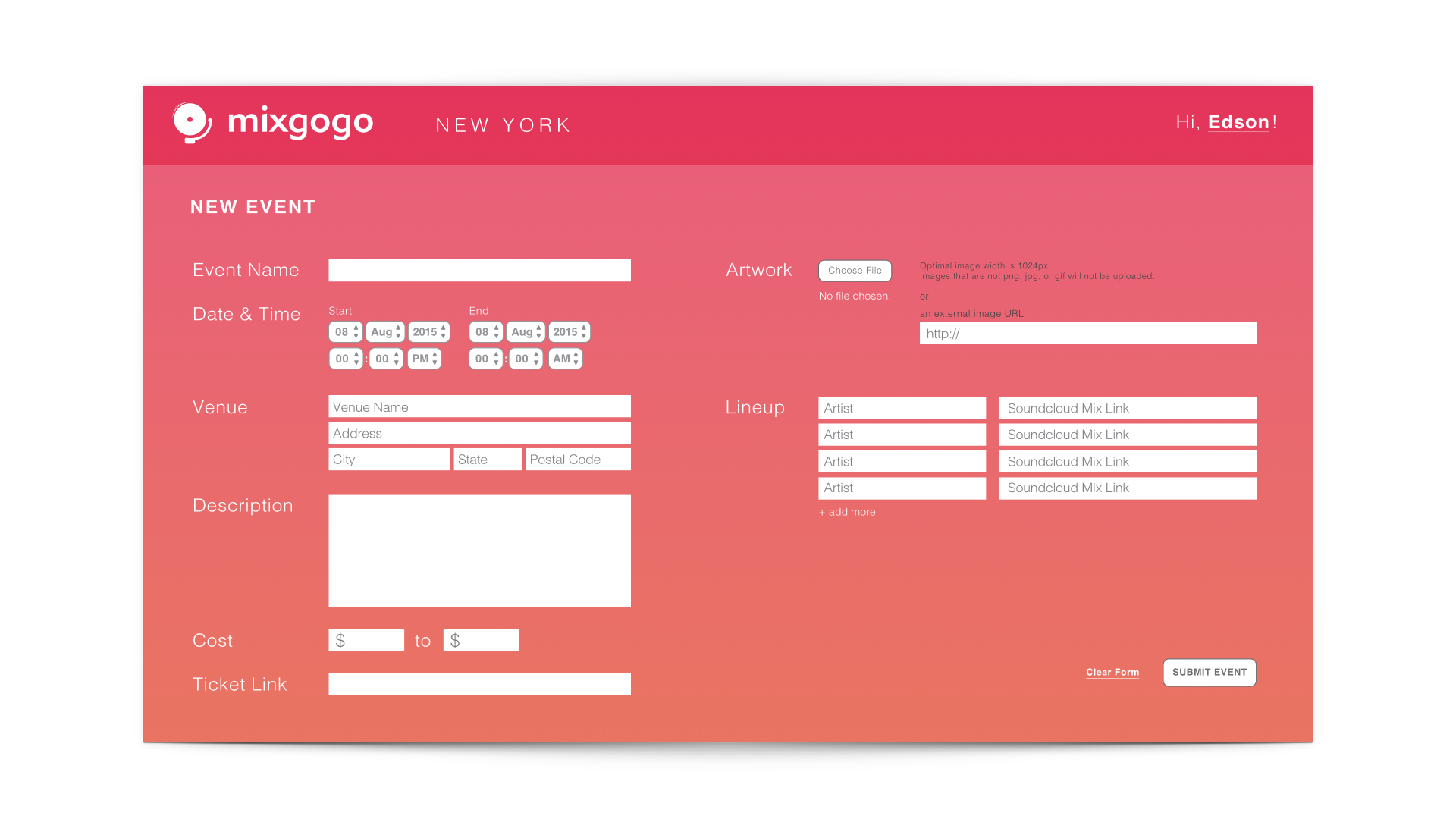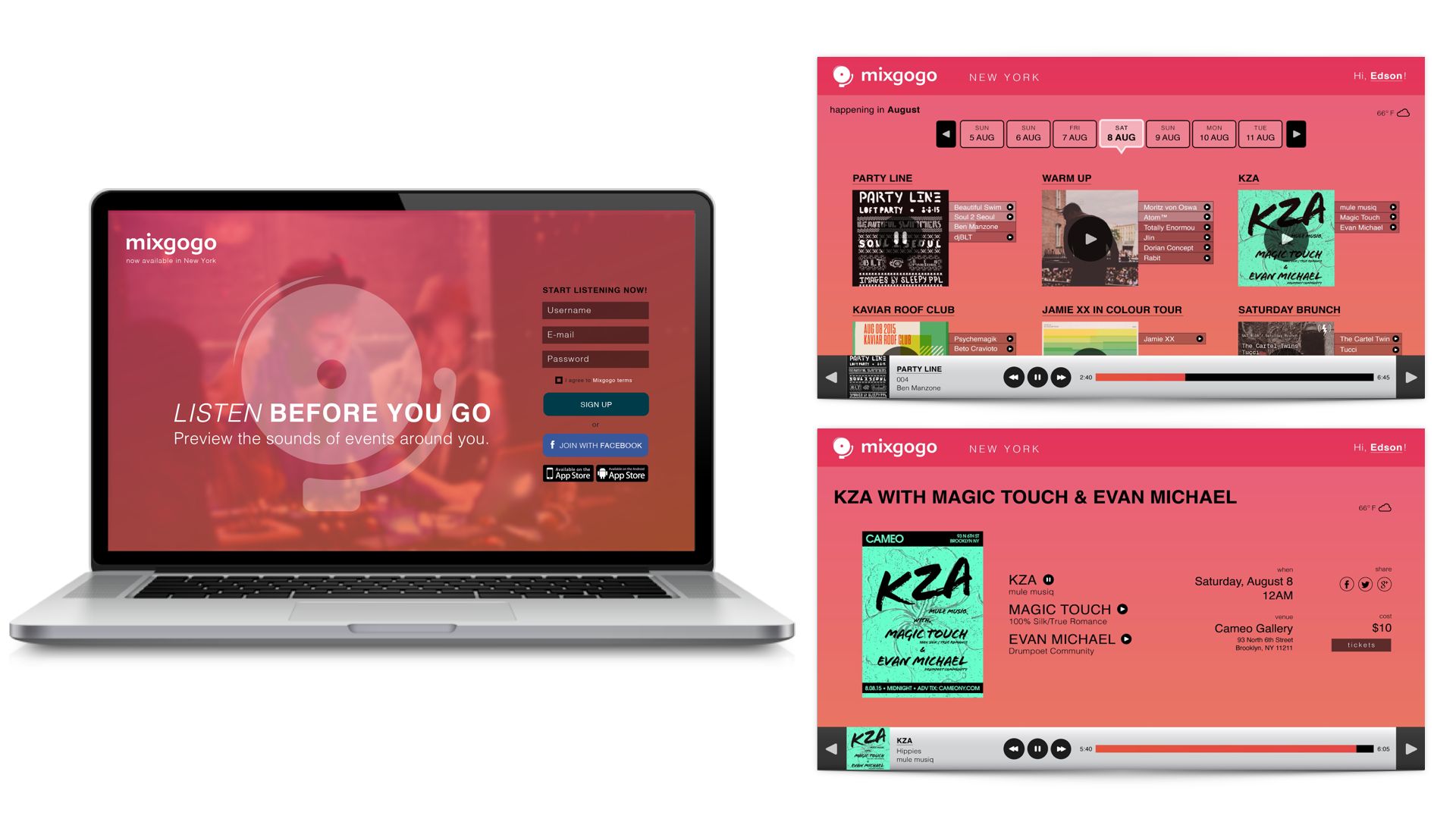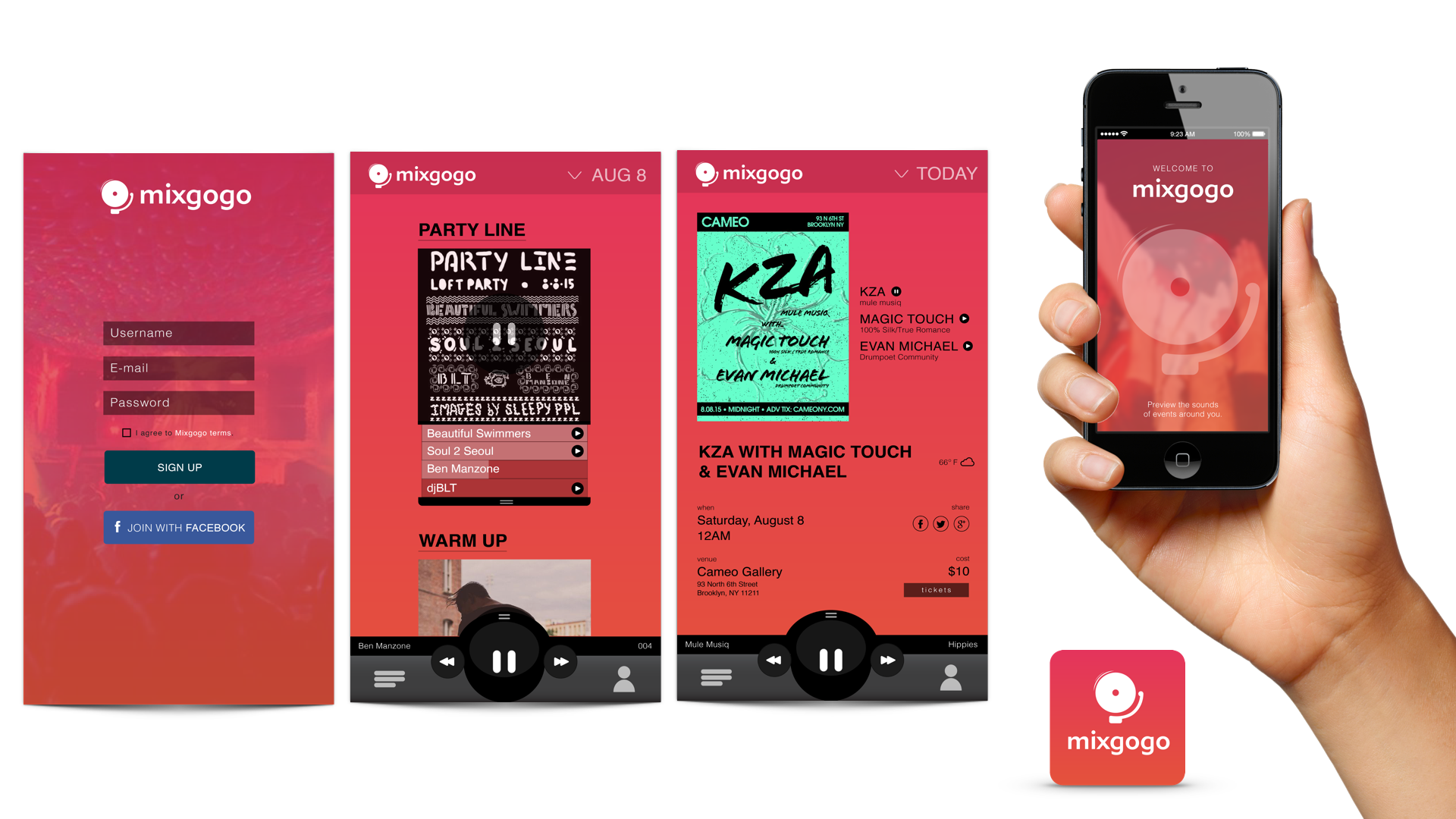 Because we believe in pre-drinks with a better browsing experience.