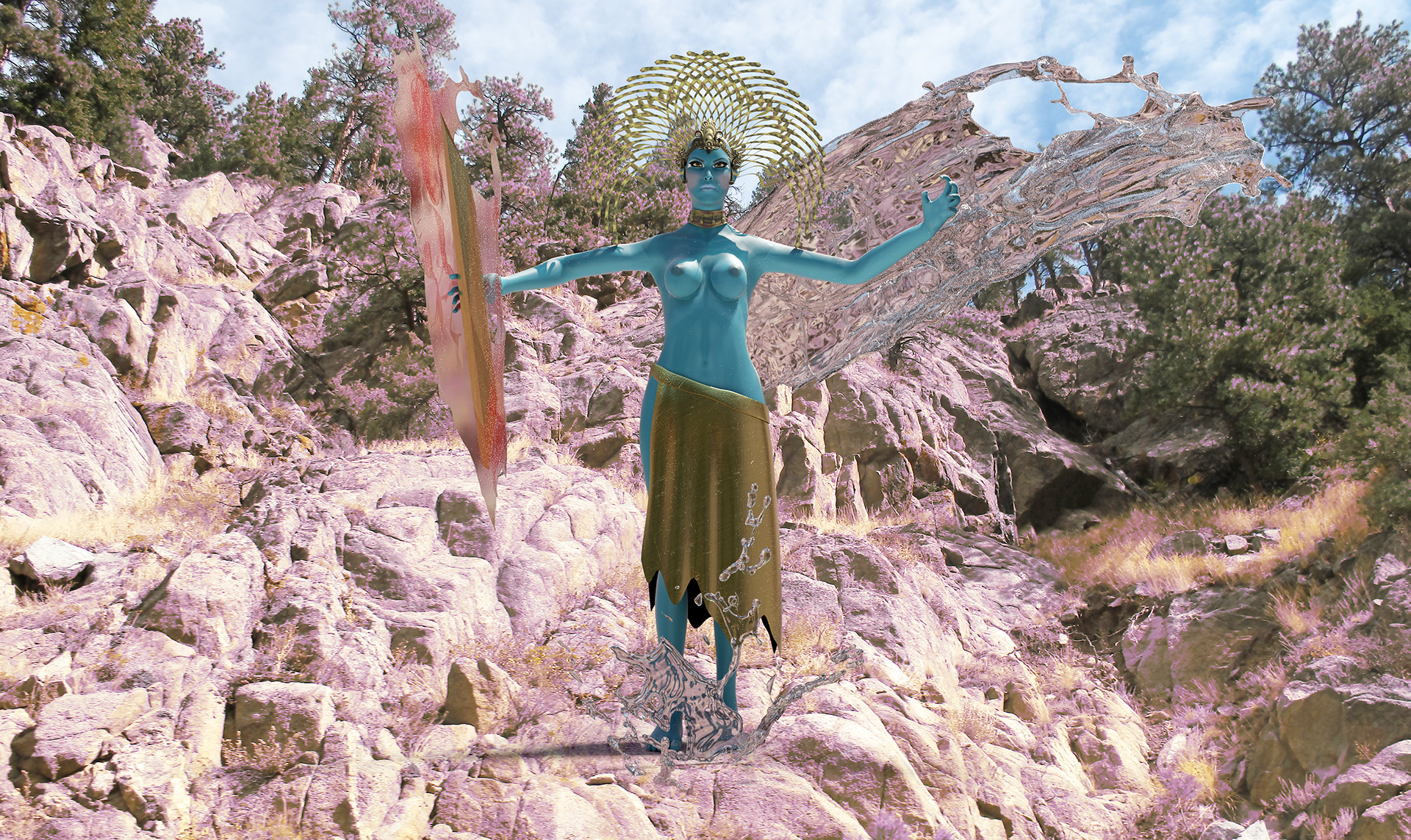 Kālī was created for 
5:12 AM,
an immersive motion capture performance produced by Chang Liu, David Cihelna, Tatiana Pilon, and I, that is inspired by an earthquake that happened in San Francisco in 1906. In the experience, a group of audience enters the first room that are surrounded by an apartment environment, when the earthquake begins the walls start to collapse, they then move to the second room where the dystopian San Francisco is visualized, then they are greeted by the Goddess of destruction herself, Kālī (performed in real time by Bridget L Struthers), with a dance of destruction that strips down the environment to its last layer and delivers audience to their last resort, the limbo.
She embodies the three qualities of nature;
1.
Sattva
(quality of goddess and purity)
2. Preserves with
rajas
(passion and activity)
3. Destroys with
tamas
(ignorance and inertia)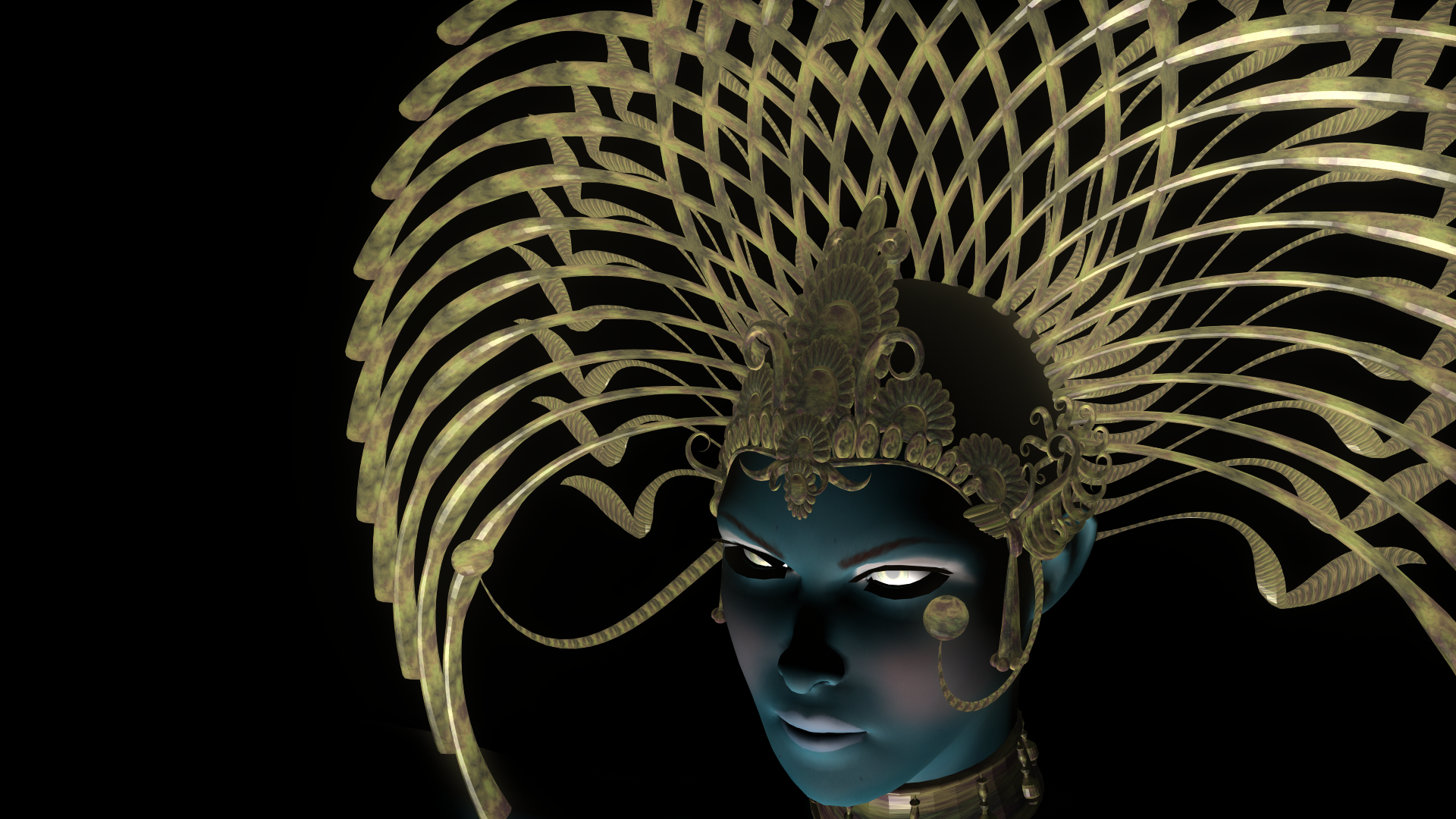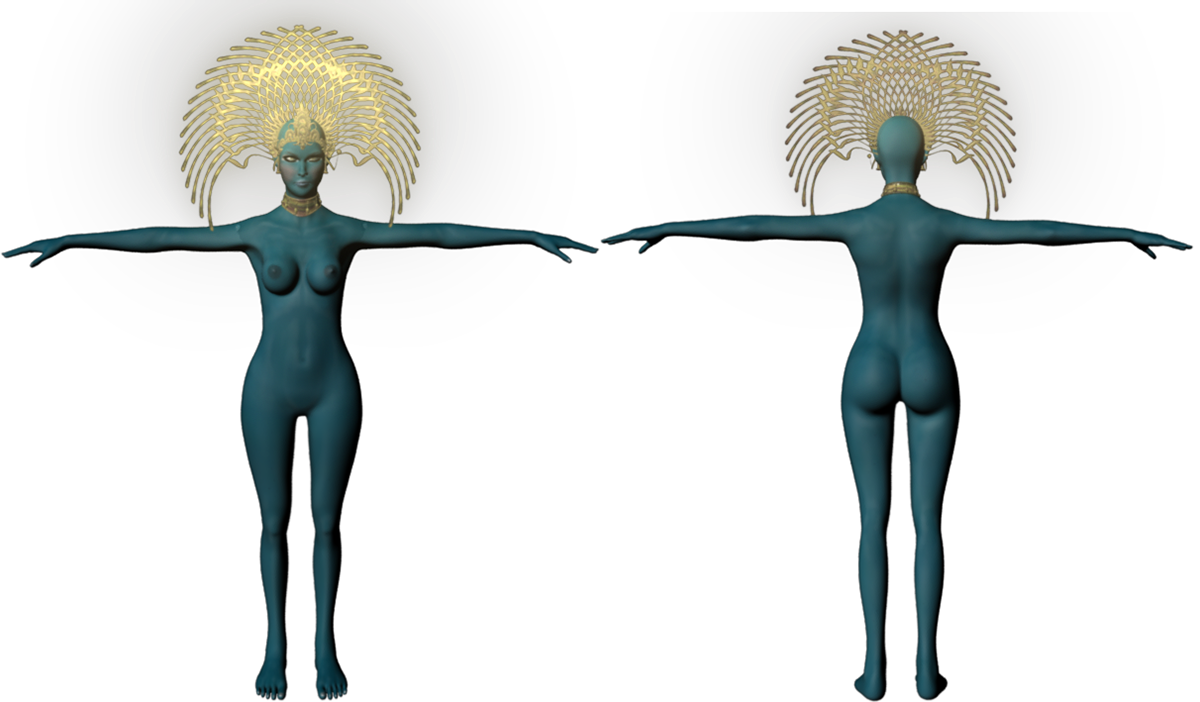 Mother Kālī
Place your seal on this book of mortal existence
now emptied of words
from crying to you
I have given this book to you
to do with as you wish
as there is no one left
who wants to write in it
Having tasted your Divine Love
what else can be of any importance?
I am your laughing schoolboy
playing hooky from the ceaseless pounding
of facts and names
And I am running headlong to swim in your river of immortal bliss
carelessly flinging these clothes
of concerns and considerations to the ground as I go
___________________________________________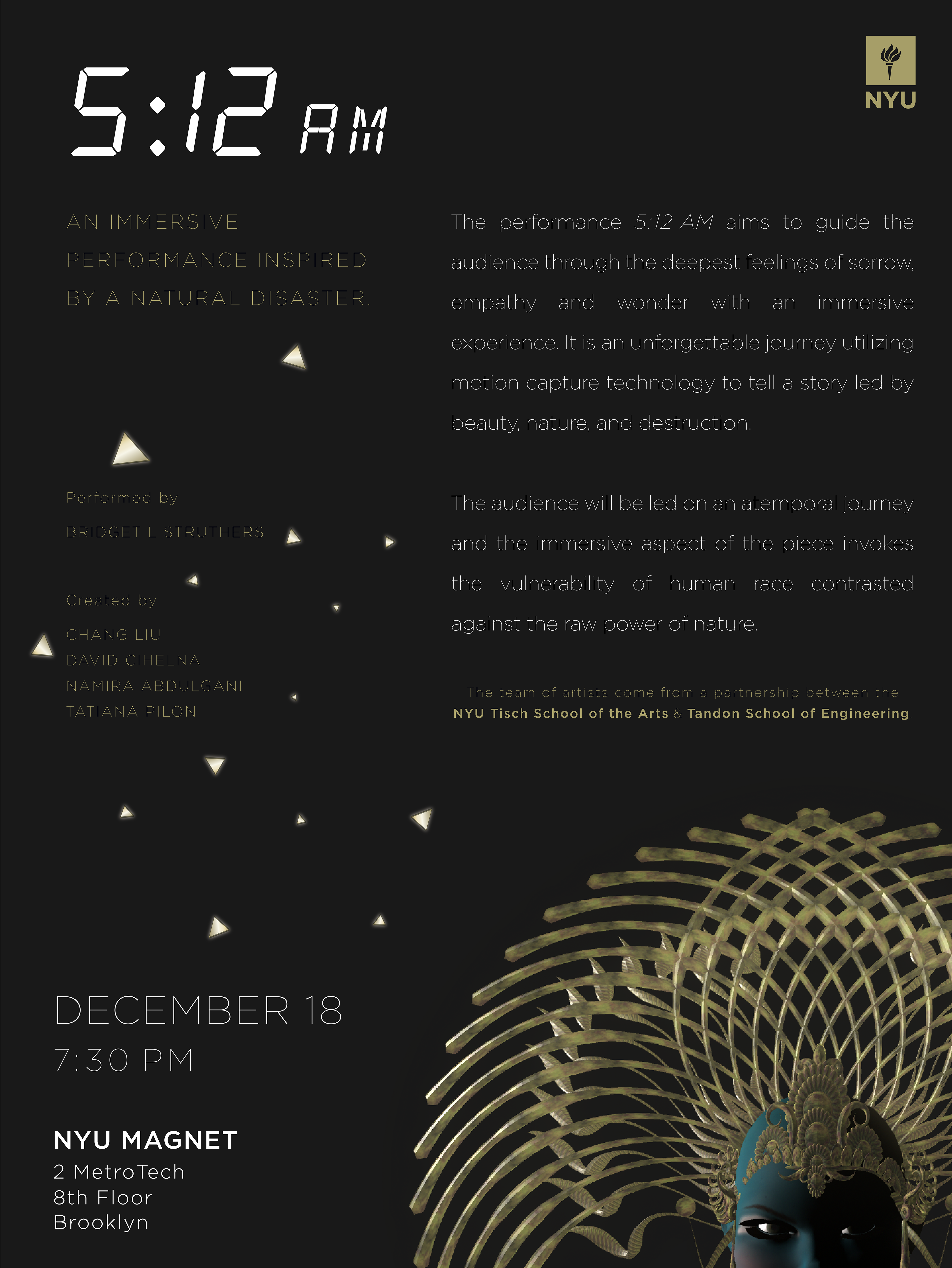 wearing Kālī for the first time.